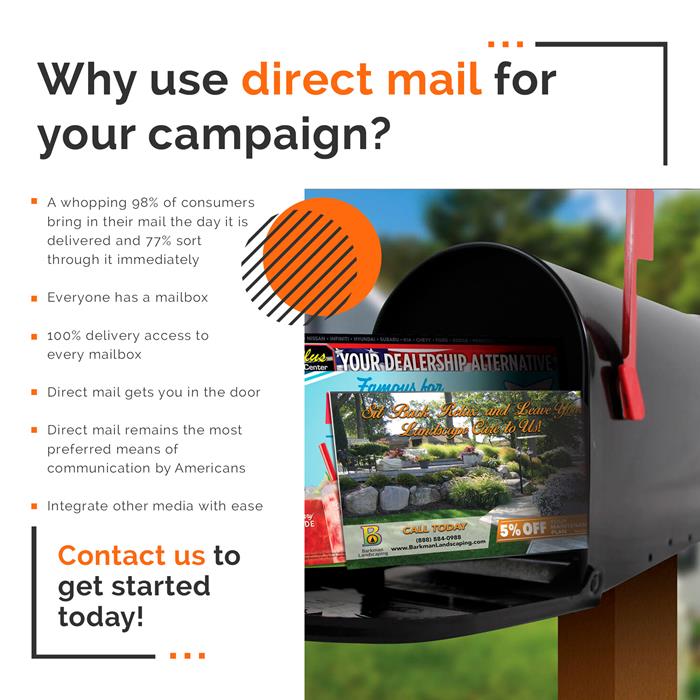 You tell us who you want to reach, and how often you want to reach them – and we will do the rest.

Allied offers a full-range of fast and affordable solutions for your Direct Mail delivery needs. The team at Allied can assist with designing and printing your mailer, managing the mailing list and offering our knowledge of postal regulations for quick, cost effective communication.
Contact us or call 810-750-8291 today to get started!